Puma Suede Creeper Look-ALikes
Hey Guys! I bought a pair of shoes and how you can tell by the title of this post, they look (in my opinion) like Puma Suede Creeper Shoes designed by Rihanna. I really want to have one of them but they are so expensive ( 120€) and i just can't effored that for shoes. That's why i am sooooo glad i found this pair. I immediately fell in love. They cost 39,99€ and i bought them in the shoeshop called "Schuh Center". First i got the same shoes but in khaki, but then i saw the beige ones and i had to dicide which one are better for the summer.
If you don't know how Puma Suede Creeper look. Here i googled it for you: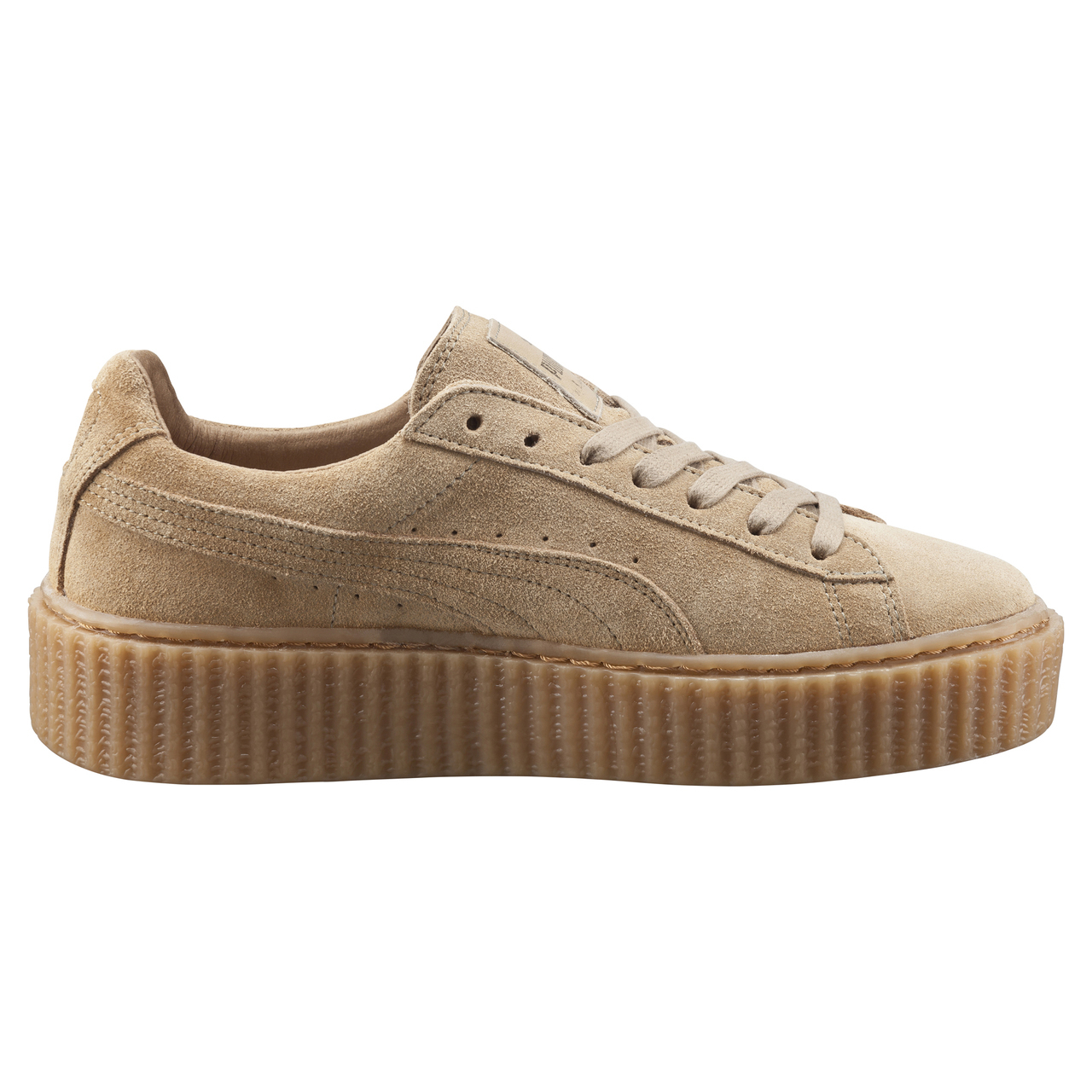 I just realized that mine don't have a beige sole. That's okay :D.
The creeper shoe sole is pretty much the same. But mine just have them on the sides.
I already wore them to school for 6 hours. They are so comfy!!! They aren't only cute on the outside, they are also soft on the inside.
I also sprayed on them a product extra for leather shoes to protect them from dirt.
The color of the shoes is soo good for the summer. It is beige but also a little pink, if you know what i mean because on the photo they don't really look pink.
Well i guess that's it. I have no idea what i could also write about them. I am glad to have them :D
________________________________________________________________________________________________________________________
If you have questions are something else... write me :)
ByeBye